November 28, 2020
Mr Right & Mr Wrong Fridge Magnets.
These fridge magnets come as a pair and are a visual reminder of the difference between an abusive man and a non abusive man.  Perfect for women who have experienced domestic abuse, regardless of whether they have completed The Freedom Programme or not.
Also ideal for organisations and qualified individual facilitators of The Freedom Programme to give to women who attend their programmes.  I often give these to women once they have completed the programme, as a gift, but also to remind them of the knowledge they have acquired by participating in the programme.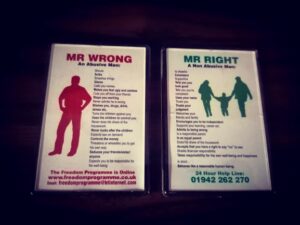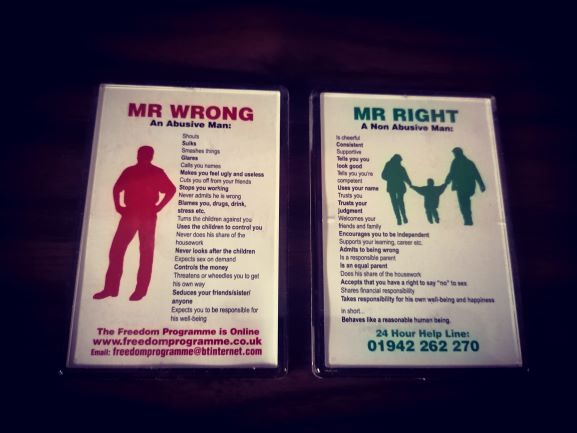 £2 a pair plus free postage & packing.
For bulk order prices, please contact