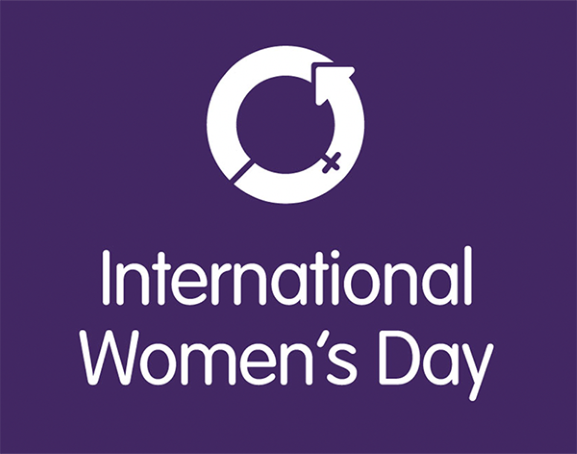 March 8, 2023
Happy International Women's Day
As we celebrate another International Women's Day, I wondered how many of us know much about it? Well, read on, and you will!!
International Women's Day (IWD) is a global holiday which is celebrated every year on the 8th March. It brings attention to issues such as gender equality, and of course, violence against women and girls.
International Women's Day is a public holiday in some countries but not in the UK. It is however, celebrated throughout the world and is commemorated in lots of different ways by individuals, groups and organisations to celebrate the achievements of women and the United Nations observe the holiday and often link it to a particular theme, issue or campaign in women's rights. This year, 2023 the theme is DigitALL: Innovation and technology for gender equality. But how and when did International Women's Day start? and what does it actually mean?!
The picture below was taken in 1910. On the left is Clara Zetkin, a German advocate for Women's Rights, and on the right is Rosa Luxemburg, a Polish revolutionary socialist and anti-war activist.
The earliest Women's Day that was reported took place on February 28th 1909 in New York. It was call "National Woman's Day" and was organised by the Socialist Party of America.
In August 1910 there was an International Socialist Women's Conference which took place before the general meeting of the Socialist 'Second International', which was held in Copenhagan, Denmark. Partly inspired by American Socialists, German delegates including Clara Zetkin (pictured above) and others put forward of an ana proposal for an annual 'Women's Day'. At this point, no date was suggested. There were 100 delegates representing 17 different countries, and they all agreed with the proposal for a 'Women's Day' as a strategy to promote equal rights, including women's suffrage.
On March 19th 1911, the first International Women's Day was held. The day was marked by over a million people in countries such as Germany, Switzerland, Denmark and Austria. There were over 300 demonstrations. Women marched in Vienna and all across Europe, women demanded the right to vote and protested against sex discrimination in employment.
International Women's Day did not have a set date then, although it was generally marked towards the end of February or early March. The first International Women's Day to be held on the 8th March was in 1914, in Germany.
The United Nations began celebrating International Women's Day in 1975. The United Nations General Assembly asked their members to announce that March the 8th would be an official United Nations holiday for world peace and women's rights and it has since been celebrated every year by the United Nations and across the world.
International Women's Day is an official public holiday in some countries including Afghanistan,Azerbaijan, Angola, Armenia, Belarus, China (only for women), Cambodia, Cuba, Georgia, Germany (only in Berlin), Eritrea, Nepal, Russia, Uganda, Zambia and Ukraine, to name a few.
In other countries, including the United Kingdom, International Women's Day is not a public holiday but it is widely celebrated.
What does International Women's Day mean to you? Not just the women who read my blogs but the men too? What do you do to celebrate the day? Did you know the history of International Women's Day?
When I worked in a refuge, I was often involved in marking the day by letting lilac balloons off into the sky. Each one would represent one of the women who had been killed in the UK the previous year by their partner/ex partner. I also give thanks for my life, which I almost lost to my ex partner in February 1988. I give thanks to all the people who work so tirelessly to end violence against women and girls. All my colleagues past and present, who work to protect and support victims and survivors of domestic abuse. And most importantly, I think about all the people who are experiencing or have experienced domestic abuse. Their strength, their courage and their bravery.
Happy International Women's Day everyone.