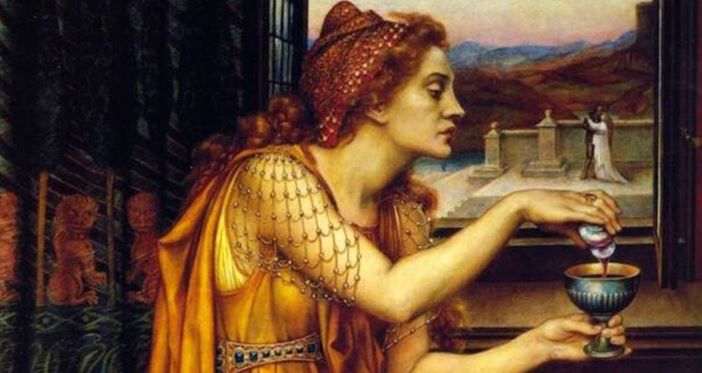 November 22, 2022
Giulia Tofana – Serial killer or Heroine?!
I recently stumbled upon the story on Giulia Tofana – an Italian woman living in 17th century Italy and wanted to share it with you. Life for Italian women in the 17th century was extremely difficult and if you happened to be in an abusive marriage, it was even more so. You had no option but to remain there unless you literally wanted to live on the streets. That is until Giulia Tofana came along!
Loathed by men and loved by abused women, Giulia Tofana may be one of the most deadly serial killers ever and chances are you won't have heard of her! Giulia regularly helped abused women 'get rid of the problem' of their husbands by masterminding a covert operation disguised as a legal cosmetics business.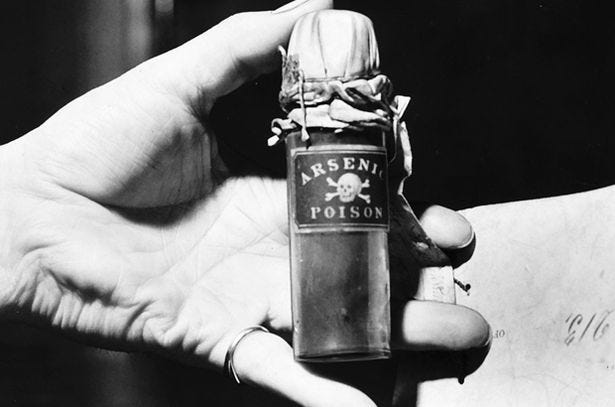 Giulia was born in Sicily in 1620, and had a modest but relatively happy childhood. That was until she was 13 years old when her mother was executed for murdering her husband – Giulia's father. Things then took a very dark turn for Giulia.
It is thought that Giulia was taught how to make poison by either her mother, or a family friend. For nearly 20 years, she made bottles of poison which was a combination of arsenic, deadly nightshade and lead. She called it Aqua Tofana and it was bottled to look like face cream and was packaged with a picture of St Nicholas – who was the patron saint of children and unmarried people. St Nicholas was famous for helping young women and girls escape what we now call sex traffickers.
The lethal ingredients would apparently cause cold-like symptoms before the unlucky victim dropped dead several days later. The poison was completely undetectable, which meant that women could seemingly commit the perfect crime by killing their abusive husbands and getting away with it, leaving them to be free from the abuse.
In 1630s Italy, men were given free rein and unlimited power and control where domestic abuse and rape were concerned and they would more often than not go unpunished for these crimes. Women had no social, economic or political power whatsoever.
As a result, hundreds of thousands of women were trapped in abusive and violent marriages, with no means of escape. Divorce was practically unheard of. There only way of escaping was to become a widow!
Historian Mike Dash described Giulia Tofana as a "severe challenge" to a "world where men ruled as petty tyrants over their own families". He wrote that "even the most aristocratic of daughters were chattels to be auctioned off into often loveless marriages".
The currency was 'trust'! and Giulia only took her clients through previous 'happy' customers. None of her customers would report Giulia as they themselves would then be found out! It is thought that Giulia murdered around 600 men.
It is not clear what happened to Giulia. Some say she was sold out when a woman who had bought the poison and had added it to her husband's soup, panicked at the last moment and confessed to her husband what she had done and where she had got the poison from.
One account is that Giulia fled to a convent where she took sanctuary and continued to make her poison. Another account claims she was caught and tortured for her crimes in Rome. Other historians state that Giulia died in 1651 with no one being aware of her murders or her poison.
Some say that Aqua Tofana stayed in circulation for years, putting fear into any abusive man who abused his wife. Apparently one of these men was the musician Wolfgang Mozart, who became convinced a short time before his death that his wife had poisoned him with Aqua Tofana.
I guess we will never really know what happened to her or whether the whole story is true but how would you describe Giulia Tofana?? A cold, callous serial killer or a Heroine?!