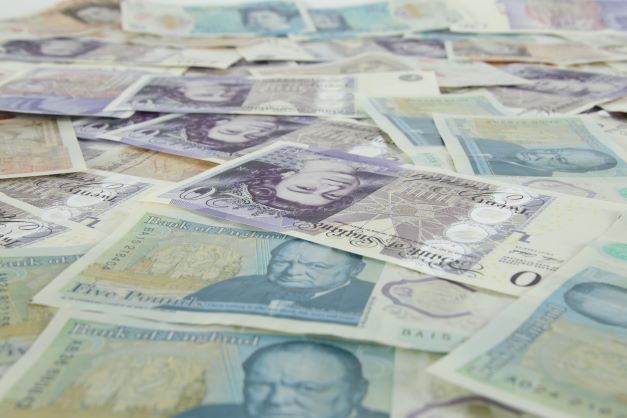 November 11, 2022
Financial Abuse
The Domestic Abuse Act 2021 contains various new measures to protect victims and survivors of domestic abuse.  The act makes Domestic Abuse a legal definition and for the first time economic or financial abuse is recognized in law.
But what exactly is Economic/Financial Abuse?
The Domestic Abuse Act 2021 defines financial abuse as any behaviour that has an effect on an individual's ability to:
·       Get goods such as clothes and food or services such as gas and electric.
·       Obtain, use or maintain money or other property like a car or a mobile phone.
One in six women in the UK has experienced financial abuse by a current or former partner.  It is a form of control but it rarely exists on its own.  It will be part of a pattern of controlling and coercive behaviour and/or physical or sexual abuse.  In fact, because the other forms of domestic abuse are often more visible and identifiable, many victims and survivors of financial abuse will not realise they are being abused in this way.  Common tactics of financial abuse include:
·       Not allowing someone to work
·       Borrowing or stealing money and not paying it back
·       Putting benefits in their name only
·       Not giving someone money to buy food, nappies etc
·       Persuading someone to take out loans/hire purchases in their name and then not paying back the debt
·       Asking for receipts for everything someone buys when they go shopping
More worrying, domestic abuse organisations are seeing an unprecedented increase in referrals from people who are citing the cost-of-living crisis as the 'trigger' that is causing domestic abuse or raising it to high risk levels.  In terms of domestic abuse, we already have a broken system and the cost-of-living crisis is making this worse.
In a new research study by Women's Aid, 96% of victims and survivors of domestic abuse are saying that the cost-of-living crisis is making the domestic abuse they are experiencing worse, and 73% state that they are afraid to leave the abuser for fear of how they will manage and also the fear of being homelessness.  And it is not even the winter yet!  And we know that things are going to become much, much worse over winter.
We already know that the most dangerous time for a person who is experiencing domestic abuse, is when they flee.  Together with what I feel is a 'perfect storm'! – Brexit, then the Pandemic, compounded by the war in Ukraine, the cost-of-living crisis, the refuges full to the brim and the back log in both criminal courts and civil courts – what chance does anyone experiencing domestic abuse have at the moment?
Stress, job insecurity, lack of money for heating and energy – all of these extra factors on top of already what may be an abusive relationship will surely increase the risk of victims and survivors and render them trapped in abusive homes with no economical way out?
On the week that the latest energy increase was announced The National Centre for Domestic Violence (NCDV) saw its referrals spike to over 300 a day!  This can not be coincidence and is in line with other national domestic abuse organisations reporting that their referrals were up by a third to normal.
The National Centre for Domestic Violence (NCDV) can help anyone who is experiencing domestic abuse, in any of its forms, access free, fast protective court orders such as non-molestation orders and occupation orders and hope that we can at least be of help in a small way.  But clearly, we all have a long, long way to go.
Call NCDV on 0800 970 2070, or make a referral direct via the home page of their website www.ncdv.org.uk. You can also download their free NCDV app to make a referral or text NCDV to 60777.
If you are experiencing financial abuse and need advice and support, please contact
'Surviving Economic Abuse' on their website https://www.survivingeconomicabuse.org , by email – info@survivngeconomicabuse.org or contact their financial support helpline on 0808 1968845 (Mon-Fri, 9am-1pm and 2pm-5pm).