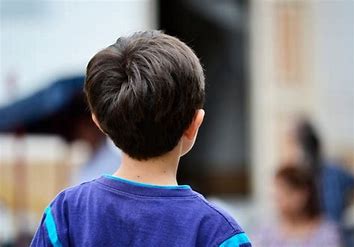 July 5, 2023
Child Maintenance Service clamp down on domestic abuse.
Whenever possible, I like to bring you news of any new laws or changes in legislation which will help and support victims and survivors of domestic abuse.
A new law to make sure victims and survivors of domestic abuse can receive child maintenance without contact from their abuser, received Royal Assent on Thursday, 29 June 2023.
In Great Britain, a parent is legally responsible for maintaining their child, even if they have no contact with the child and/or do not live with the other parent.
Parents can agree together to a private child maintenance arrangement. But if they can't reach an agreement, child maintenance can be arranged through the government's statutory Child Maintenance Service (CMS)
This new law will give help and support to parents who have experienced domestic abuse. It covers the situation in Great Britain as the main child maintenance legislation is a reserved matter for Wales and Scotland and it is devolved for Northern Ireland.
There will be new powers to stop child maintenance being used as a form of abuse i.e. economic or financial abuse. The new law will permit the Child Maintenance Service to intervene in payments for victims and survivors and there will be more financial protection for children from separated families.
Where domestic abuse is clear, The Child Support Collection (Domestic Abuse) Act 2023 will permit the Child Maintenance Service (CMS) to become involved, using its powers to collect and make payments.
This initiative will be called, Collect and Pay, and is already being used by around 37% of parents using the Child Maintenance Service. Collect and Pay will provide extra protection for parents who have or are experiencing domestic abuse by managing payments and stopping the need for contact, which in turn will stop perpetrators from inflicting further financial abuse and control.
The Work and Pensions Minister, Viscount Younger of Leckie said:
"Domestic abuse and coercive control are abhorrent crimes. This positive change will enhance our existing support for domestic abuse victims and ensure they can make a child maintenance claim without the fear of having to deal with an abusive ex-partner."
This Act received cross-party support throughout its passing.
This new law will build on the Child Maintenance Services's existing procedures, which will help protect both paying and receiving parents who may be vulnerable to domestic abuse and/or post separation abuse which will help ensure more children in separated families are supported financially. The Bill was taken through Parliament by Lord Farmer and Sally-Ann Hart MP and was with full support of the government.
The change in law follows recommendations by a leading expert on domestic abuse, Dr Samantha Callan, who led an independent review into the Child Maintenance Services's support for victims and survivors.
Dr Samantha Callan said:
"I am heartened that the Government have so quickly legislated to strengthen support for parents experiencing domestic abuse following my Review. This extra layer of protection for both parents and children was an important one of my recommendations to build on the CMS's substantial reform in this area."
Another government-backed Bill – the Child Support (Enforcement) Bill – which is soon also to become law, will simplify the court process of recouping child maintenance arrears, while continuing to protect paying parents' appeal rights. This change in this Bill will make it easier and quicker for the CMS to take enforcement action and recoup money owed to families.
Together these changes will significantly strengthen the CMS's existing support for vulnerable families".
Time will tell if these new powers will achieve their intended purpose of supporting and protecting victims and survivors and their children from being further abused. But any changes in the law to strengthen support should certainly be applauded.